Tap designed for ease of use by those with less hand strength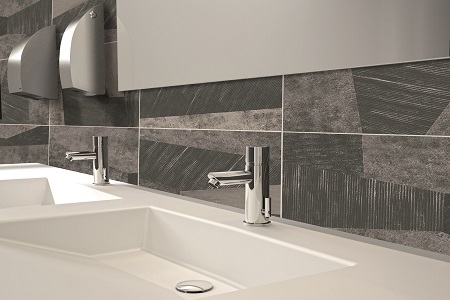 New for public and semi-public washrooms, the Conti+ lino SofTouch tap needs only gentle pressure to activate the water flow, which the shower and washrooms solutions specialist says makes it particularly suitable for patients with less hand strength and dexterity.
The company said: "A particularly impressive feature of this innovative tap is how smoothly it triggers the mechanical automatic shut-off function over the entire pressure range." Conti+'s advanced automatic shut-off cartridge technology is concealed within the 'hygienic, easy-to-clean, and extremely resistant' stainless steel faucet body. With preset cartridges, the water running times can be selected and easily changed if necessary.
Conti+ explained: "As the water flow ends automatically, taps with automatic shut-off can save a lot of valuable drinking water compared with conventional single-lever taps. Up to 55 per cent can be saved on each hand wash, making automatic shut-off taps a very sustainable solution."
The Conti+ lino SofTouch tap is available with mixing (cold and hot water connection) or without (cold or premixed water). Thanks to its compact design, with a short spout, the tap is reportedly ideal for small and medium sized washbasins. It comes in a choice of 'stainless steel' or 'chrome-plated stainless steel' versions.
Other News