Planning permission granted for new Wallgate factory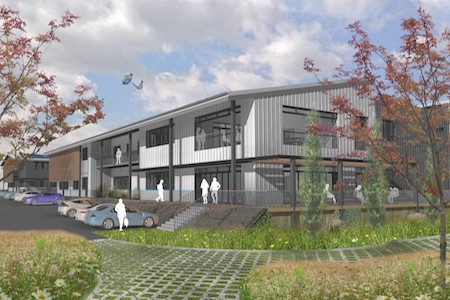 Planning permission has been granted by Wiltshire Council for washroom and sanitaryware product specialist, Wallgate's new factory premises, to be built on a greenfield site at High Post, near Salisbury. Building work is planned to start 'ahead of this autumn', and the new factory should be operational by late 2021.
The company's current site at Crow Lane in Wilton, which has been in use by the founding Naish family since the 1850s, and then by Wallgate since its incorporation in 1976, will be redeveloped for private housing. Wallgate says the new premises address a need for expansion to realise its growth plans, with a projected increase in demand for key global markets, and a growing workforce from Wilton and the surrounding areas.
Trevor Powell, Wallgate's MD, said: "If we are to retain our position as market-leader of specialist washroom and water management solutions, we need to make sure we provide for our staff as well as for our customers. Our industry is evolving, and so are we, and to meet market demands while continuing to deliver high-quality robust core product lines, a new space is required. We're confident that the new purpose-built factory will accommodate us for years to come."
Other News