PPE and other 'critical equipment' reliably disinfected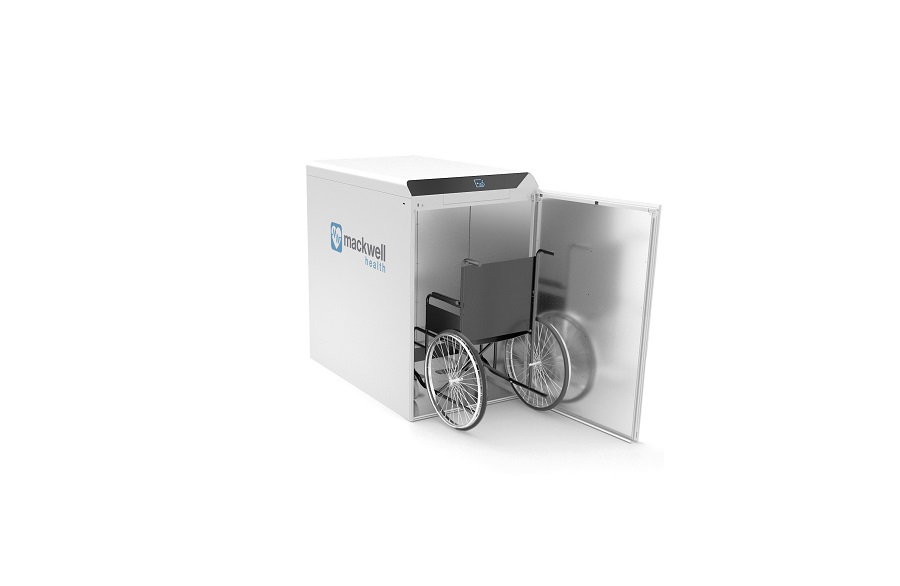 Mackwell Health, part of the Mackwell Group, has announced that it has partnered with Whitebox, a Swedish-based provider of surface and air disinfection solutions, to develop what the two companies say are 'state of the art' UV-C disinfection chamber
Mackwell Health, part of the Mackwell Group, has announced that it has partnered with Whitebox, a Swedish-based provider of surface and air disinfection solutions, to develop what the two companies say are 'state of the art' UV-C disinfection chambers for the healthcare industry.
Available now, the Mackwell Health Whitebox is designed to disinfect personal protective equipment (PPE) quickly and reliably, in compliance with healthcare regulations and guidelines. Mackwell Health says estimates show that the NHS and social care segments spent around £500 m on disposable respiratory PPE in 2020, with 60 per cent of the cost attributable to 'higher performance, tight-fitting' FFP grade respirators, and the remainder being disposable Type IIR loose fitting surgical masks. The 'innovator for the healthcare sector' said: "Disposable PPE creates a major environmental challenge, with each item containing significant amounts of single-use, non-recyclable plastic materials. Reusable respirators and masks offer the potential to address both environmental and economic challenges. With the healthcare segment having expressed concerns over the ability to effectively decontaminate items between use, this partnership between Mackwell Health and Whitebox provides the opportunity to address those concerns and introduce a reliable and more sustainable solution."
The Mackwell Health Whitebox can also be programmed to disinfect items used more broadly across the healthcare industry. For example, optometrists – who need to disinfect lenses and spectacle frames, or dentists – who rely on sterile dental implements with every patient – can leverage the Whitebox as a 'sustainable solution to disinfection'. Programmes have already been created to disinfect reusable respirators, as well as systems such as Mackwell Health's own ProtectivAIR UV-powered respirator system.
The company added: "Backed by government laboratory evidence, scientific models can be created for specific items of medical equipment, which allows the programming of automated treatment cycles, tailored to the object to be treated, to achieve a targeted level of disinfection. Through the Mackwell Health Whitebox, a 4 log (99.99%) disinfection for reusable PPE can be achieved using cycles of between 30 seconds and 1 minute – depending on the item.
"Available in Mini, Micro, and Wheelchair-sized boxes," Mackwell Health continued, "the Mackwell Health Whitebox provides a practical solution for healthcare staff, NHS Trusts, primary care organisations, and other stakeholders in the health and social care sector. Portable, convenient, and user-friendly, boxes can fit wherever required – from benches to desktops."
Other News
Featured Supplier

At Clarke's Safety Mirrors Ltd, we have supplied safety mirrors to Education, Health, Correctional, Care and other safety conscious industries since 1997. We offer a range of mirrors with durability levels from shatter-resistant to virtually unbreakable.
We have grown through our knowledge and understanding of the industry. Our team has...