Masterkey system's benefits shown at Bath facility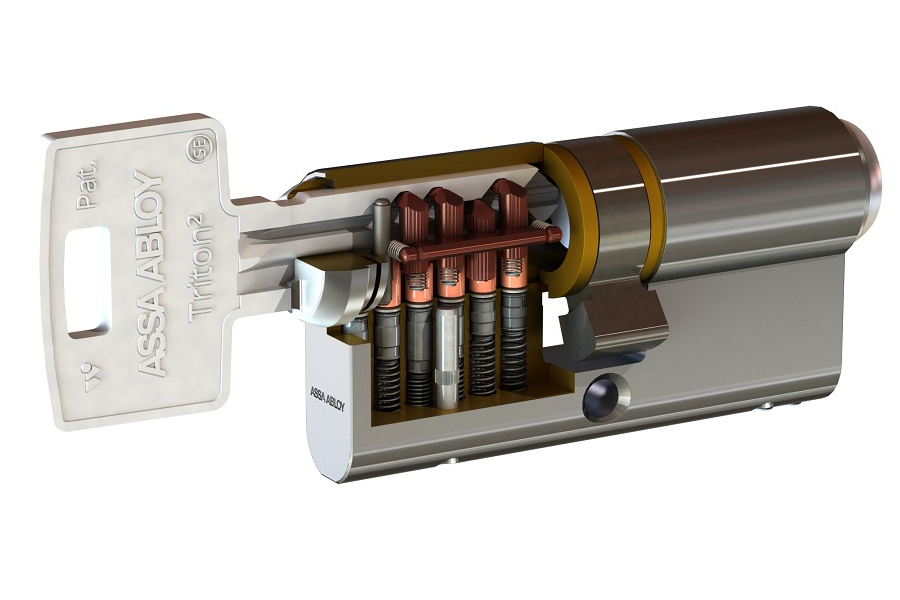 The Royal United Hospitals Bath NHS Foundation Trust is the latest healthcare organisation to benefit from Triton2, a patented, high-security masterkey system from Assa Abloy.
The Trust's Royal National Hospital for Rheumatic Diseases and Brownsword Therapies Centre at Combe Park in Bath has installed the Triton2 masterkey system in its Bernard Ireland House residential building – which offers specially designed accommodation for patients, with facilities including group treatment areas, office space, and a therapeutic courtyard area.
The Centre is an outpatient facility providing treatment, care, and education to those recovering from episodes of illness or injury, or who need help managing long-term conditions. Assa Abloy says that when seeking a suitable masterkey system for these buildings, the Trust had a wide range of requirements to satisfy. Supplied and installed by local distributor, Gemsec, the Triton2 platform raises security standards by ensuring employees have different levels of security access based on their roles. A hierarchy of access rights means no matter what an individual's role, all have access to only the areas they need. Access rights can also be personalised to meet an individual's precise requirements. The Trust's Estates team then has a masterkey, with a grand masterkey that sits above this that can access all areas.
Staff can access a range of rooms and areas from a single key, rather than having to carry around a collection of them. In addition, with one key able to open a number of locks, less duplicates are needed. Assa Abloy added: "One of the key features of Triton2 is its long-lasting patent protection. Guarding against unauthorised and 3D key copying, Triton2 is patented until 2036. Keys can only be cut by registered dealers, maintaining a high level of security should a key ever be misplaced."
With built-in anti-pick, anti-pull, anti-drill, and anti-bump protection, the system's cylinders exceed the requirements of BS EN 1303:2015. The platform has also been fire tested in line with BS EN 1634-1:200, and is thus suitable for use on 30- and 60-minute timber fire doors.
Anthony Green, senior Estates officer, Royal United Hospitals Bath NHS Foundation Trust, said: "We've been so impressed with the Triton2 master key system that we're now planning to review the rest of the estate in line with the platform's capabilities, with a view to rolling it out to other facilities across the site. The system delivers an assured future-proof solution. The Gemsec team has been a big help in ensuring we consider all likely events, as we continue to redevelop and expand the hospital site, so Triton2 can meet any possible needs. Even simple considerations – such as the fact that Triton2 is available with a comprehensive range of cylinder profiles to suit every type of lockcase – help us save money in the long run, by ensuring we would not have to install new lockcases were we to expand the system to existing buildings across the site."
Other News
Featured Supplier

Kingsway Group are specialists in the design and manufacture of innovative anti-ligature products for mental health environments.
Our exclusive focus on anti-ligature products ensures that the products are able to perform in the most challenging situations. Our products have been proven to perform in a variety of mental health environments...