Construction starts on therapeutic eating disorders unit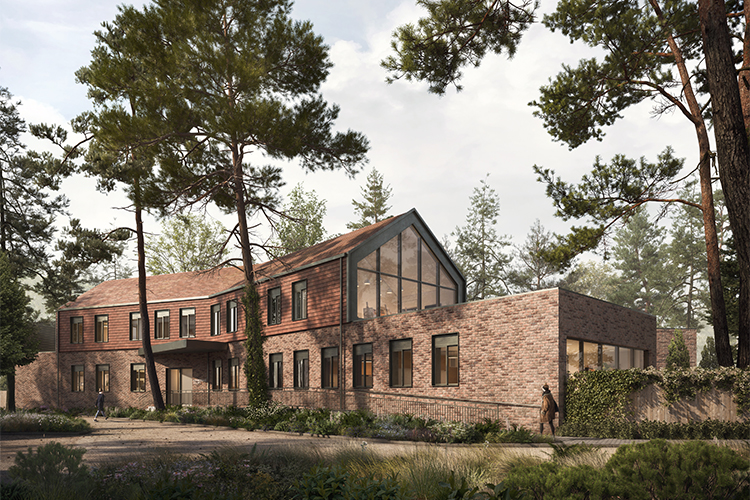 Construction has started on a new £8 m inpatient eating disorders unit at St Ann's Hospital in Sandbanks for Dorset HealthCare University NHS Foundation Trust.
Architect, Medical Architecture, says the building – sited in a protected wooded – has been 'carefully crafted to preserve the quality of its natural setting, to create a uniquely private and therapeutic environment for inpatients'. The new building will increase the Trust's capacity for specialist eating disorders care to meet demand in the local area, ensuring patients can receive their treatment closer to home.
Medical Architecture said: "The size and positioning of the building have been carefully crafted to have a low impact on the mature coastal trees that occupy the site, and to respect the character of the surrounding area. The larger two-storey volume of the building is set back from the site boundary and adjoining road, reducing in scale to single storey as it approaches the street frontage.
The bedroom accommodation and patient day spaces are located together on the ground floor. The transparent day spaces have views out to an accessible landscaped garden and the surrounding woodland, maximising the therapeutic benefit. This ward plan, with a central staff base, aids observation, and allows efficient staffing levels to be maintained. Staff and therapy rooms occupy the first floor, with a large activity space which provides spectacular views out across the tree canopy.
Organic materials and neutral colours complement the views to nature, while large areas of glazing provide natural light to reinforce circadian rhythms and reduce the requirement for internal lighting.
Bob Wills, director at Medical Architecture, said: "Working closely with the Trust we have designed a place where patients can recover in an environment conducive to recovery-focused and high-quality care. By integrating the building so closely with its natural setting, we are able to fully harness the therapeutic quality of this fantastic site."
Other News
Featured Supplier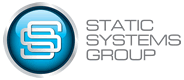 Static Systems' Attack Alarm solutions are among the most versatile, powerful and cost-competitive available. They use the same technology as the company's nurse call systems, allowing existing infrastructure, mobile and indicating devices to be multi-purposed. Alternatively, systems can operate standalone.